We are so proud of the work we are able to accomplish in our communities!
In 2017, we reached over 7,000 individuals in Racine and Kenosha counties with messages of nutrition and healthy lifestyle choices.
Terri Ward, the FoodWIse Nutrition Administrator, partnered with Racine Unified School District's high school culinary program to bring students to an industrial kitchen to learn real-life culinary skills. Read the full article here!
UW-Extension partnered with Kenosha Public Library, who received the Power of Libraries award! After completing a series of 6 nutrition lessons, some great results occurred! Click here for the full story!
Read about the impact Nicole had at Prevention Services Network in Kenosha: Prevention Service Network Impacts!
Nutrition Educators Rebeca Alonso and Cindi Armstrong at the Week of the Young Child Event. Pictured below center are many of the UW-Extension Racine team.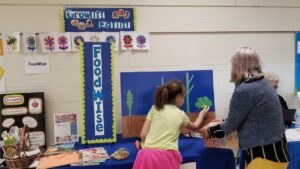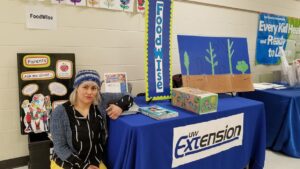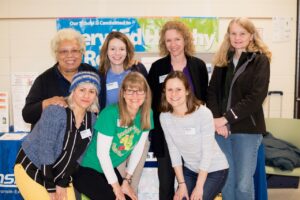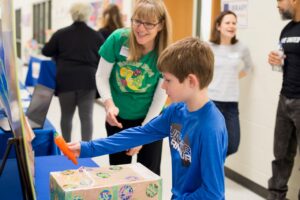 An Array of Photos from our Nutrition Programs and PSE: Policy, Systems and Environment Efforts