Racine Kenosha Master Gardener Association
Mission
The mission of the Racine Kenosha Master Gardener Association (RKMGA) is to educate, beautify and preserve the community through trained horticulture volunteers. Master Gardeners may enhance their Master Gardener experience by joining the association which is part of WIMGA, the WI Master Gardener Association.
WIMGA is a statewide organization whose mission is "to support and provide leadership to individual master gardeners and local organizations in their mission to assist UW-Extension in community horticultural programs through volunteerism, education and environmental stewardship.
Community Volunteer Projects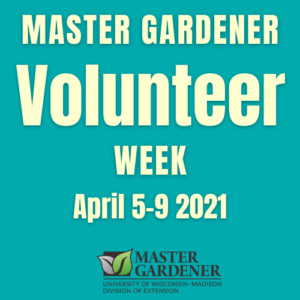 RKMGA has about 110 members and 20 projects throughout Racine and Kenosha counties. Our diverse range of volunteer opportunities includes staffing a plant help line, creating and maintaining demonstration gardens, working with youth, teaching horticultural skills to adults with disabilities, and sharing information at special events. Click here to know more about the community volunteers projects in Kenosha and Racine Counties.
What else we do?
The Association meets monthly for a short business meeting followed by a gardening/horticulture presentation. Field trips are also offered by the Association. In addition to being part of the fun, becoming a member of RKMGA allows you to keep up to date with the latest developments in horticulture, continue your education, and participate in the state and international master gardener organizations, while helping the community.
RKMGA Executive Committee Members