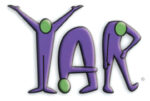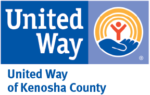 Kenosha County Youth As Resources (YAR) is a grant-giving program that funds youth-designed and youth-led community service projects in Kenosha County. Youth, with guidance from adults, determine the project they believe will address a need in their community. Youth groups may apply to Kenosha County Youth As Resources (YAR) for grants of up to $500 which may be used to purchase supplies for the project, but may not be used to pay for volunteer time. The Youth As Resources Board reads all applications and then invites youth groups to present their proposals to the board.
Kenosha County Youth As Resources was developed out of a need – a need to make the youth of Kenosha County feel more connected to their community. According to results from a 2010 Search Institute Survey of Kenosha County youth, only 27% felt that they were given useful roles in the community. An even lower 25% of youth felt that adults value them. Kenosha County Youth As Resources is a program of Extension Kenosha County in partnership with the United Way of Kenosha County.
Apply for a Youth As Resources Grant
Four times a year, Youth As Resources awards grants to area youth groups to assist with community service and service-learning initiatives. Youth must design the service projects themselves and must demonstrate their projects are both educational and of benefit to the community in Kenosha County.
| | |
| --- | --- |
| Next Grant Application Due Date | Grant Presentation Date |
| Friday, October 15th, 2021 (Flyer) | Tuesday, October 19th, 2021 |
Service Opportunities for Youth
In 2016, Kenosha County Youth As Resources partnered with members of Leadership Kenosha to update our comprehensive list of service opportunities for youth. The list may be used by any youth or youth group wishing to do community service regardless of whether or not they apply for Youth As Resources grant funds. (Note – This list is outdated and is in the process of being updated). 
Board of Directors (Applications for the 2022-2023 Program Year will be available in January.)
The Kenosha County Youth As Resources Board of Directors is made up of nine youth (grades 9-12) and three adults throughout Kenosha County. This board meets once a month to discuss community issues, award grants to youth-led community service groups, and plan community involvement initiatives. Youth board members develop leadership and professional skills while working alongside adults. Applications for the 2022-2023 YAR Board are due by Friday, April 15th, 2022.
Endowment Fund
In memory of her husband Leonard Johnson, Patricia Johnson donated the initial funds to start the Endowment Fund in 2008. The fund is designed to ensure the long-range sustainability of the Kenosha County Youth As Resources program. Only the earnings of the fund will be used to support local youth-led service projects.

Annual Reports
The Kenosha County Youth As Resources annual reports outline the projects that have received funding from October to May of that year (e.g. Oct 2014 – May 2015). The annual reports serve as a tool to help you see what has been done in the community and by whom. You may also use the annual reports to help jump-start your community service project with ideas for projects you could do.