Who can participate in the FoodWIse Program?
Anyone who receives FoodShare (food stamps) or is eligible to receive FoodShare.
Organizations and schools where at least 50% of the population receives FoodShare or free/reduced lunch.
What do Nutrition Educators teach?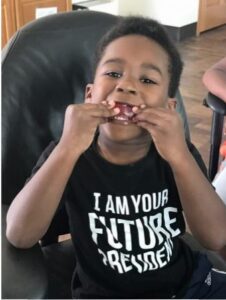 Planning and preparing nutritious and tasty meals and snacks based on the 2015 Dietary Guidelines for Americans and the MyPlate food guide
Saving money at the grocery store
Keeping food safe to eat and preventing waste
Increasing physical activity as recommended in the Dietary Guidelines for Americans
Making healthy food choices
Using other community resources
Where do Nutrition Educators teach?
Nutrition educators live in the community and understand the needs of families. We work with schools and community partners throughout Racine and Kenosha counties. See our statewide results here!